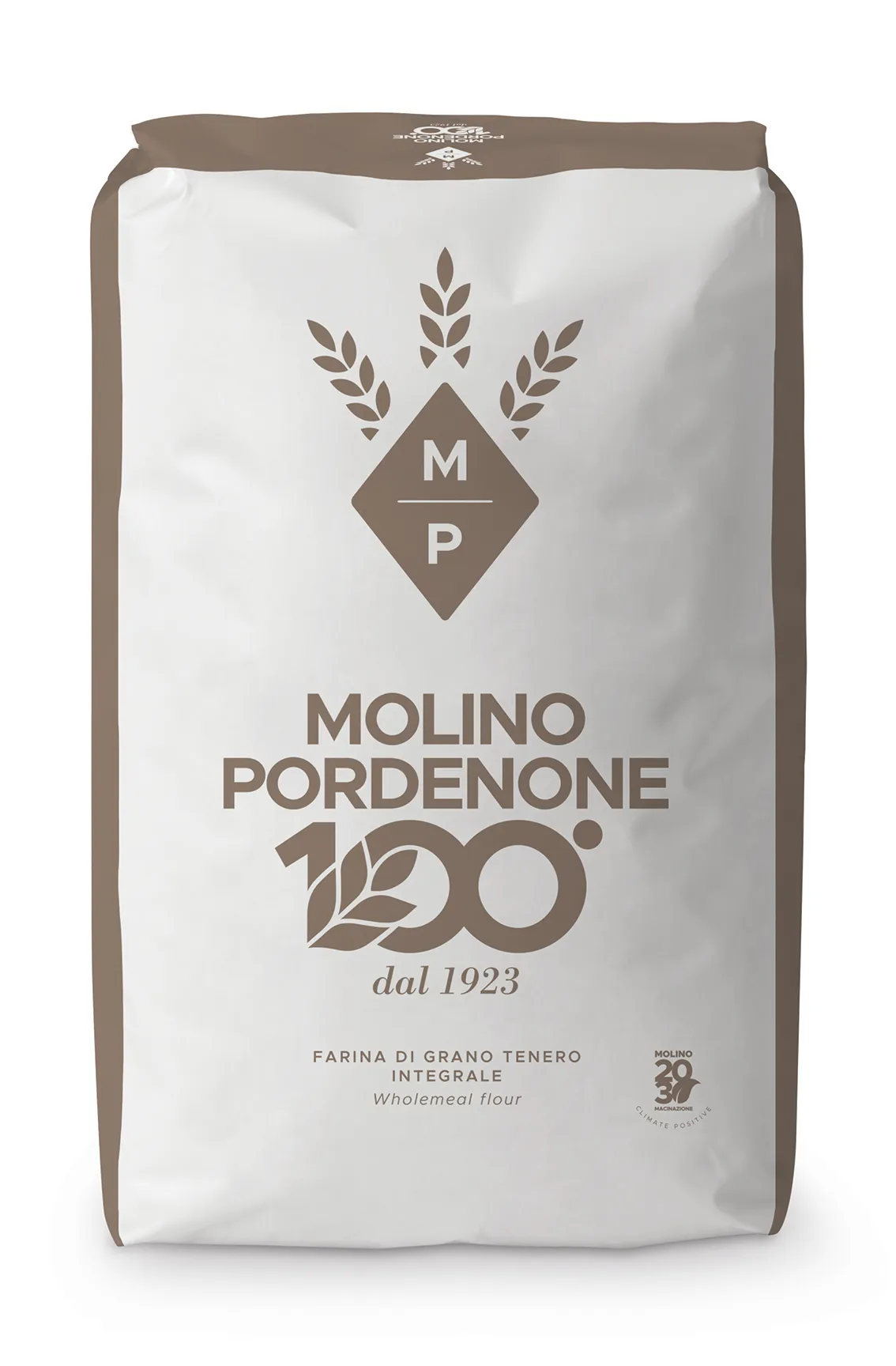 Molino Pordenone has selected a ground wholemeal flour with a distinctive taste, using hygienically safe heat-treated bran. The wheat it is made from has a very high protein content, allowing the development of long-rise bakery products that can support the bran they contain with good aeration and development.
DEFINITION
Wholemeal soft wheat flour obtained by grinding strong soft wheat after removing any impurities.
USE
Specific flour for making wholemeal bread.
Selecting the ingredients
Product safety begins with controlling the raw material. Molino di Pordenone carefully checks the incoming load of grain: each truck must wait for the results of rheological and microbiological tests before unloading to ensure the goods meet European Community standards. Once unloaded, each grain passes through an optical sorter, which discards any grain found to be non-conforming or potentially harmful to the consumer's health