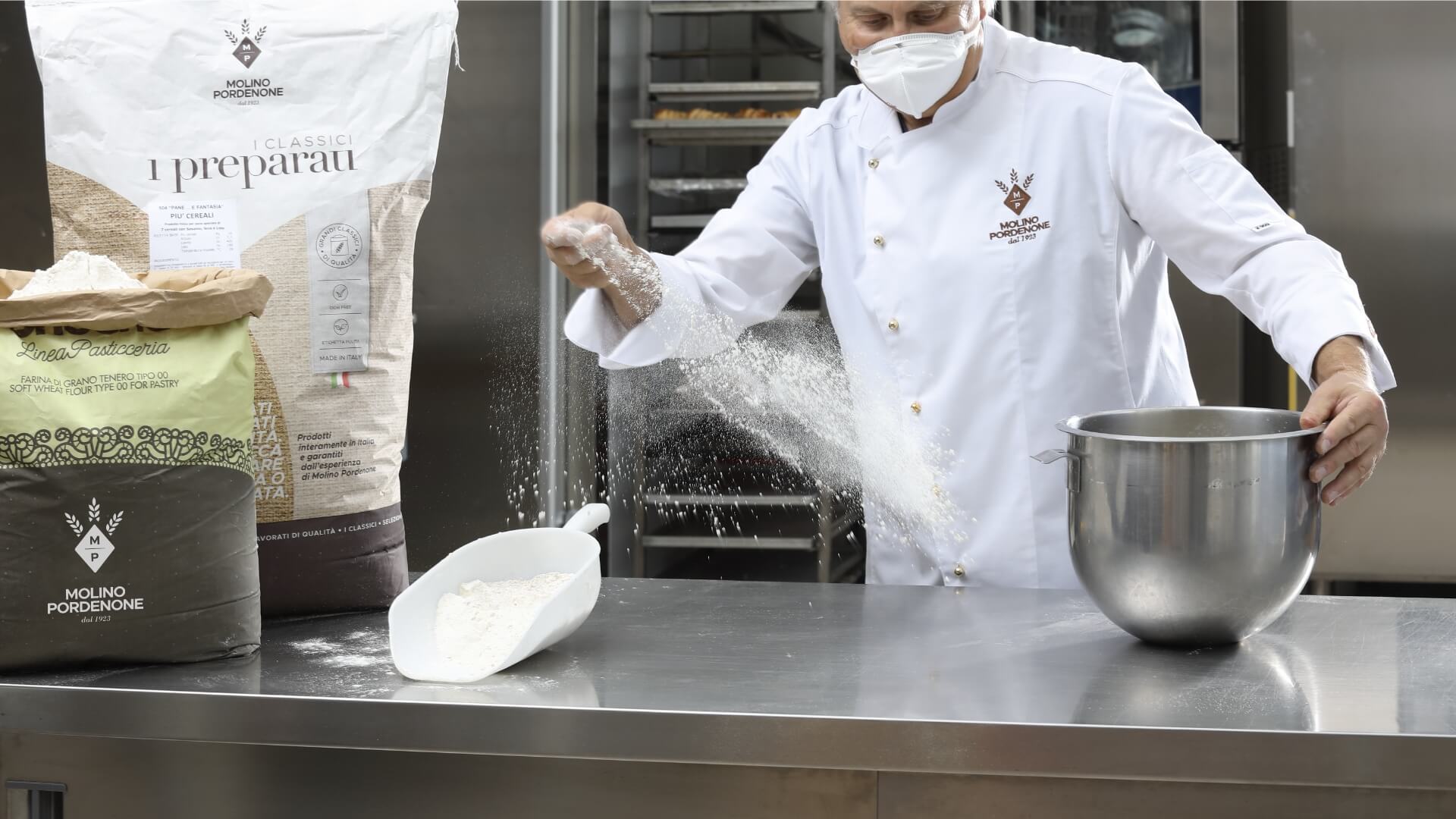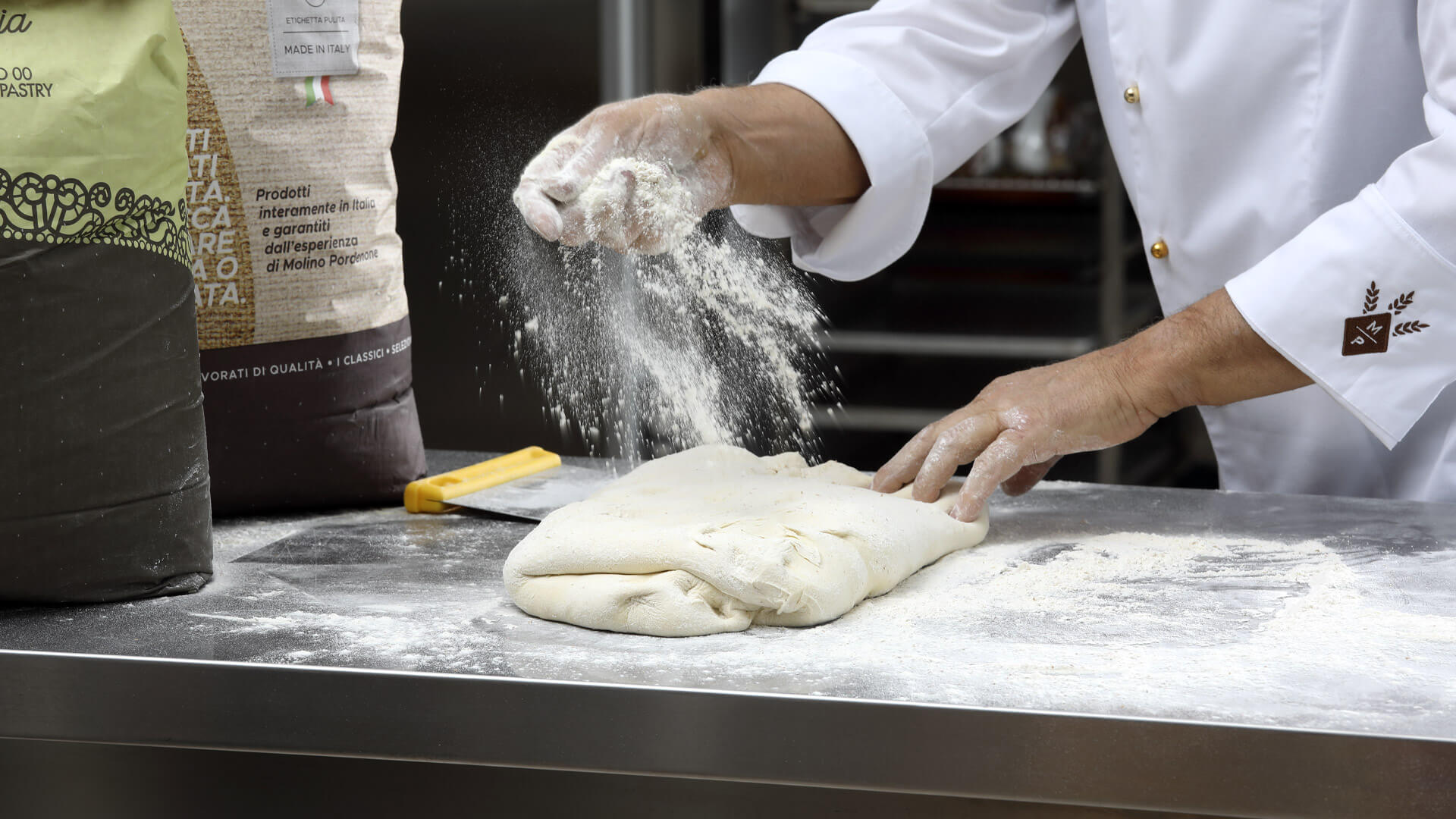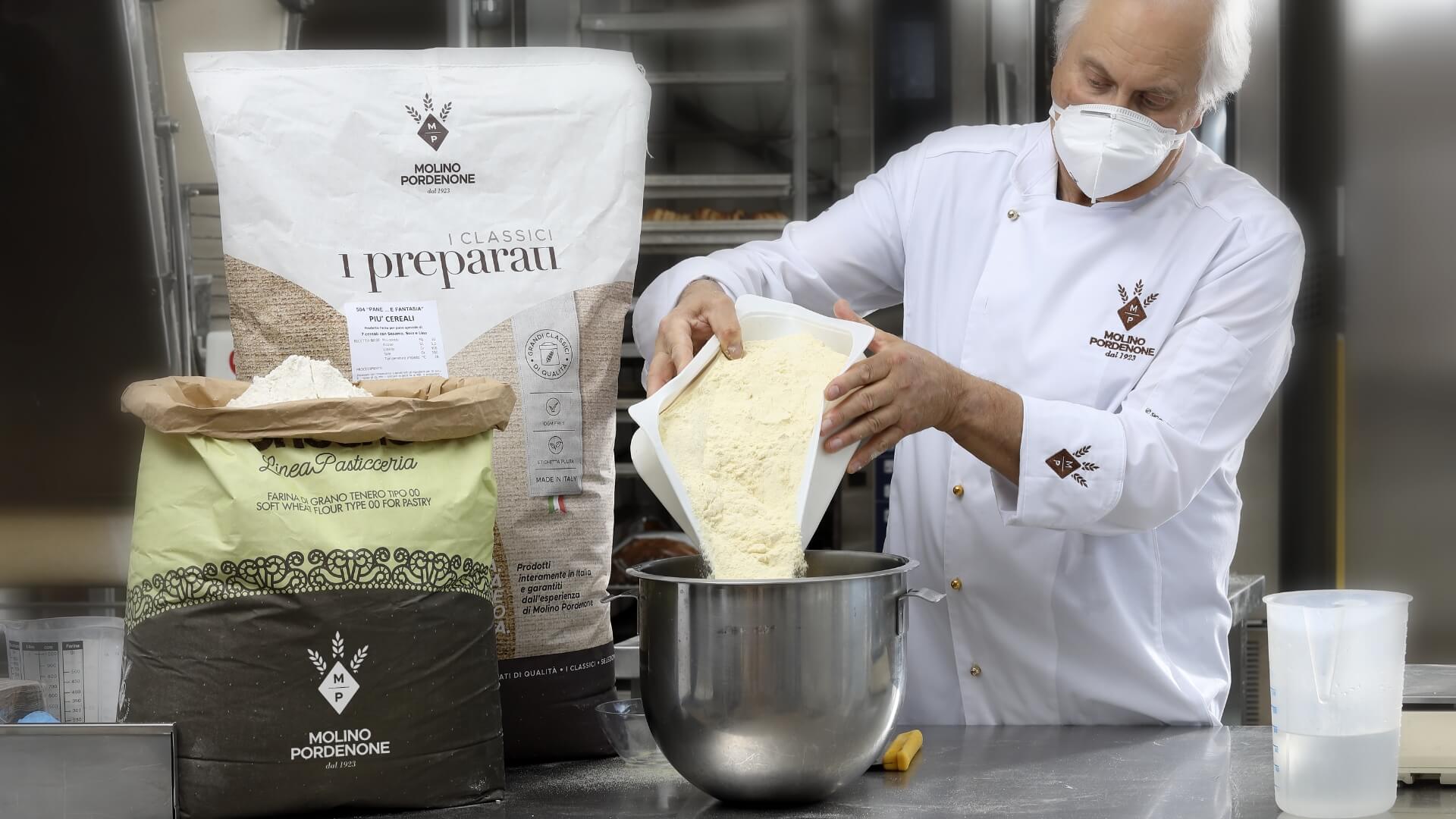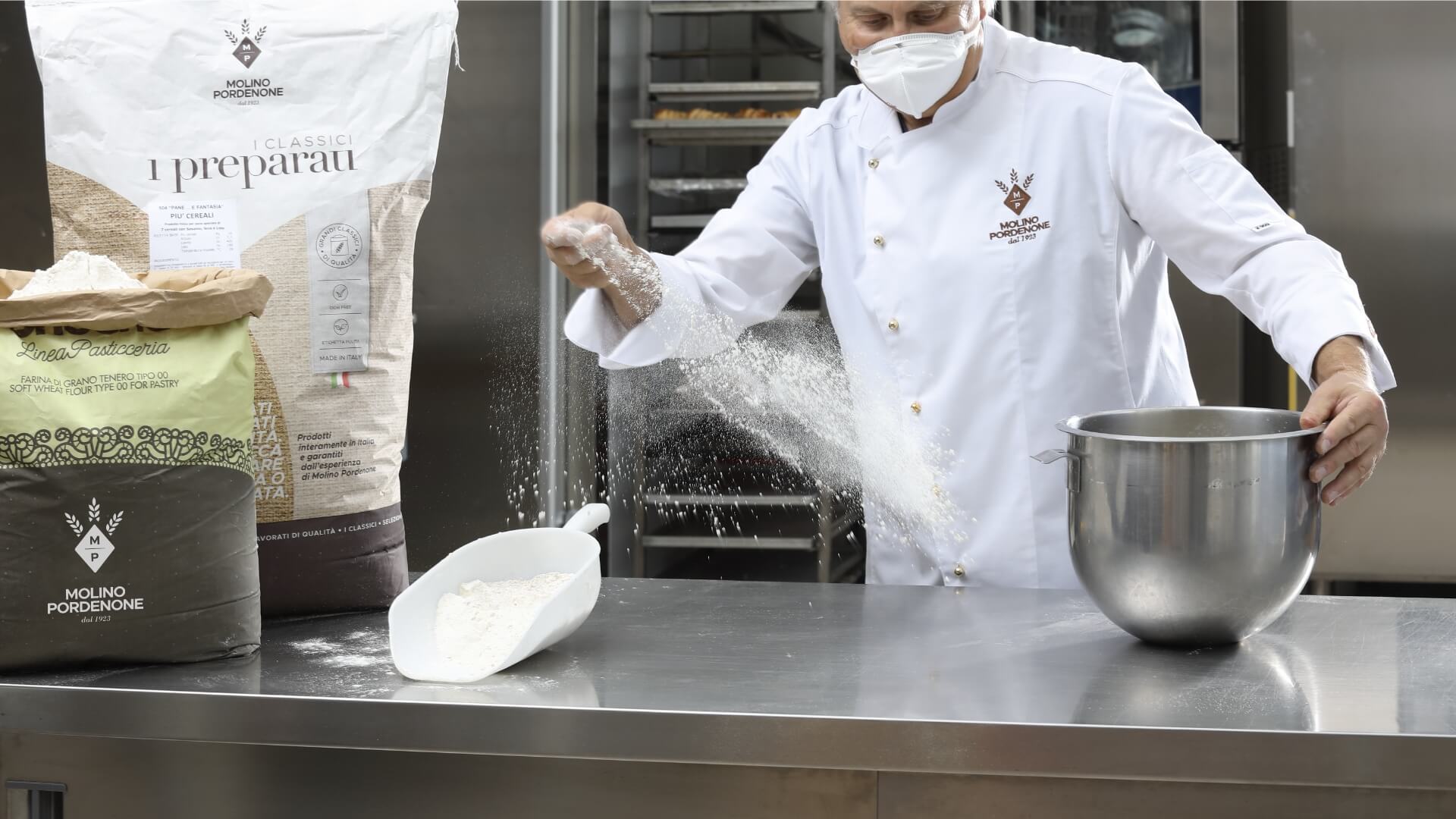 The laboratory
by the side of professionals
The Molino Pordenone research and development laboratory is a place for ongoing collaboration and
professional training alongside its customers: demonstrations, new recipes and original applications of products, in-depth studies on nutrition and the values of taste and wellbeing in support of the point of sale.
It's somewhere you can experiment and actually feel the quality and opportunities offered by Molino Pordenone products, to help tackle new market challenges together and continue to stand out from the competition.
Your masterpiece with our flour:
a personalised service
We know our customers, we understand that each of them interprets the products they put on the counter with their own creativity and personality, giving their shop and their specialities a unique identity.
Our laboratory's service is therefore personalised, firmly focussed on specific requirements: we want Molino Pordenone's technical service to be a place where our specialist flour expertise and the know-how of our customers can be exchanged, providing an opportunity to work together to get the best out of our products, to enhance the distinct features of each professional.