CLIMATE POSITIVE DEVELOPMENT PROGRAM
capture excess emissions by involving people
After measuring the CO2 emissions generated by producing soft wheat flour and certifying the results through EPD, we are committing to act on the one hand to reduce them, and on the other to support forestry projects that capture excess emissions.
In order to make our flour Climate Positive, the medium-term goal is to reduce and absorb all emissions generated by internal production by 2030, while the long-term goal is to reduce and absorb emissions from the entire supply chain, capturing more CO2 by 2050 than is emitted to produce our soft wheat flour each year.
What does capturing CO2 emissions mean for Molino Pordenone?
For us, capturing CO2 emissions means supporting forest managers who responsibly look after their forests.
Our support finances forest improvement measures that increase the CO2 storage of forests and, depending on the project, enhance water and subsoil management, rather than their capacity to improve habitats for biodiversity.
What is Molino Pordenone doing to mitigate climate change?
Starting in 2022, Molino Pordenone is supporting a series of projects each year, mostly in FSC®-certified forests aimed at protecting and improving their Ecosystem Services, i.e. those environmental values that forests give to people and the planet. FSC (Forest Stewardship Council®) is an international non-profit organisation that has been promoting responsible forest management for more than 25 years.
Molino Pordenone is taking on this commitment with WOWnature®, a platform that allows us to engage the community and the people connected to our company and is a way of raising awareness of urgent and topical issues such as environmental protection among our stakeholders. This also enables us to promote a scientific, concrete and in-depth approach in a virtuous process of cultural and social education and transformation.

Molino Pordenone has chosen to adopt the MARC approach (Measure, Avoid, Risks, Capture & Communicate) to measure and reduce its impacts: to neutralise the emissions we cannot currently eliminate, we have decided to support the best forest managers to help them pursue activities with measurable and verifiable positive impacts.

Capture projects
supported by Molino Pordenone
The projects in the CAPTURE phase are carefully selected on the basis of their positive impact on local communities, ecosystems and the territory, also giving importance to their innovative and virtuous character.
Most of forests we support are FSC® certified, the responsible Forest Stewardship certification that ensures that a forest or forest plantation is managed according to strict environmental, social and economic standards.
Since 2022 Molino Pordenone has been capturing increasing shares of residual emissions derived from milling each year through selected forestry projects.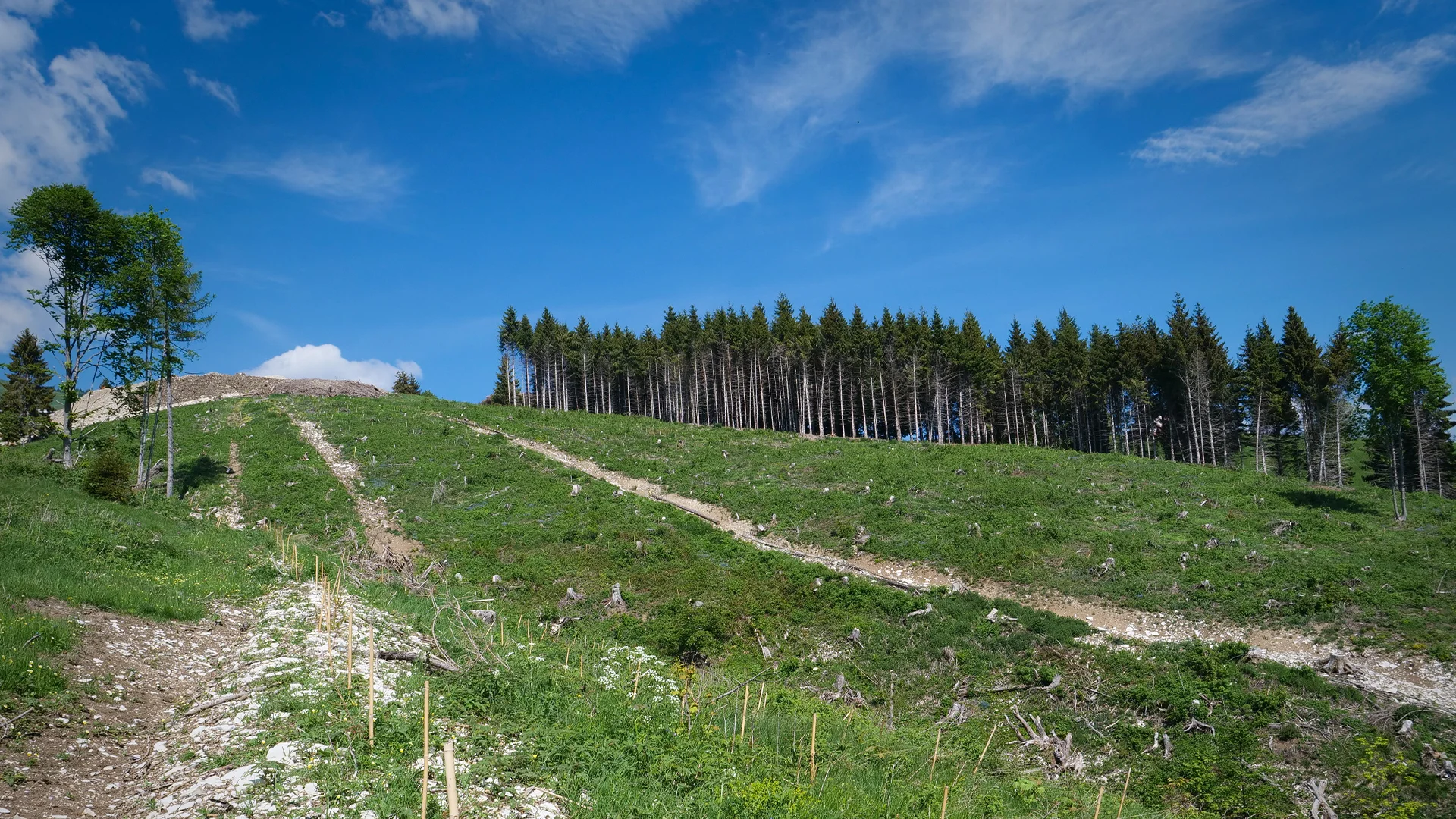 Enego is a municipality on the Asiago Plateau whose forests were severely damaged by storm Vaia in October 2018. A few months after the disaster, WOWnature initiated a series of interventions to restore the crashed trees and secure the area. Work has been underway for years to reforest the area in order to help restore forest cover, with a focus on improving biodiversity and adapting to the climate crisis.
THE CONTRIBUTION OF MOLINO PORDENONE
As part of the long-term strategy MOLINO2030 MACINAZIONE CLIMATE POSITIVE, Molino Pordenone in the year of its 100th anniversary contributes to the project by growing 100 new trees together with WOWnature. We chose this project because we share its values and goals: to create resilient ecosystems we support the reforestation of Enego on a concrete long-term path aiming at adaptation to the current climate crisis.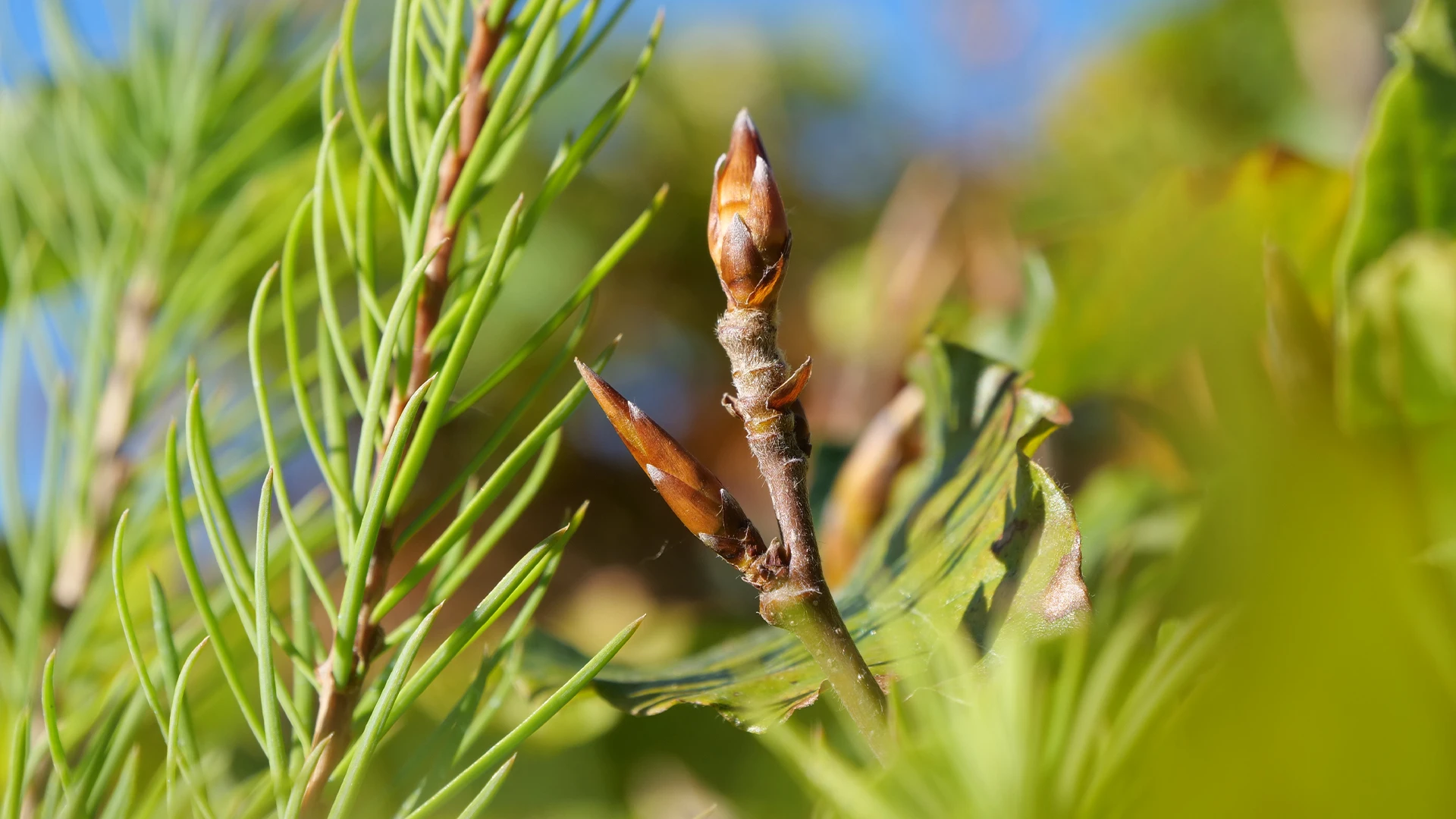 NEW TREES TO RESTORE BIODIVERSITY
The project aims to reforest the area and restore the mountain ecosystem. In the immediate postwar period, mainly spruce was planted in the area because of its high economic value, at the expense of other trees and thus biodiversity.
In 2018, storm Vaia felled most of the trees in the Dolomites, and immediately WOWnature worked to reforest with different species, mimicking the natural process of forest regeneration. The intervention includes planting native species such as white spruce, fir, beech and larch to consolidate mountain slopes and increase biodiversity.