Technical, rested, high-performance: the perfect flour for precision patisserie.
A high-performance technical flour rich in fibre and intense flavour. 
Soft wheat flour type 2 obtained by grinding and sifting soft wheat after removing any impurities.
USE
Type 2 patisserie flour for making fibre-rich and highly absorbent doughs. Used on its own or blended with other technical flours in all patisserie preparations, it adds a semi-wholemeal note to the product, which will have a dark colour due to its high fibre and mineral content and a more intense and characteristic flavour.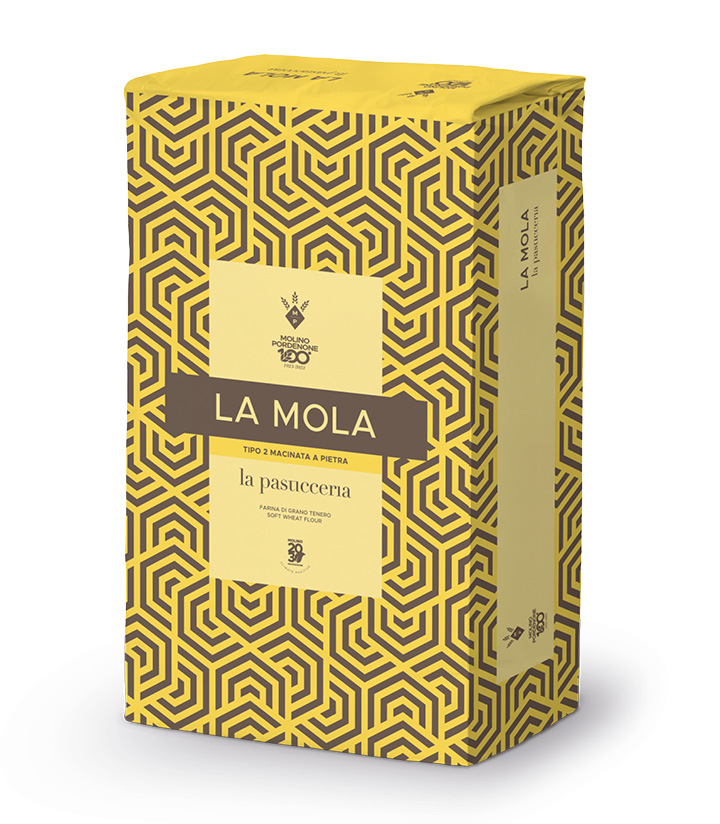 Write to us to find out more about our La Mola Flour!
From one professional to another, Molino Pordenone is a reliable partner for patisserie flour, a technical ingredient for a product that requires precision. The dialogue with our customers allows us to propose increasingly innovative flours in line with market demands.
The value of a clean label.
All our products are clean-labelled and GMO-free. We strongly believe in the value of quality everyday nutrition: a more natural diet is also a healthier one. Performance, quality, workability and taste do not need emulsifiers or additives thanks to our constant research and development work.