Technical, rested, high-performance: the perfect flour for precision patisserie.
A high-performance, consistent and extensible technical flour. 
Soft wheat flour type 00 obtained by grinding and sifting soft wheat after removing any impurities.
USE
Patisserie flour ideal for making puff pastry, Italian cannoli, palmiers and mille-feuille. This pastry flour is perfect for making excellent puff pastry. The dough is easy to laminate and can be worked for a long time.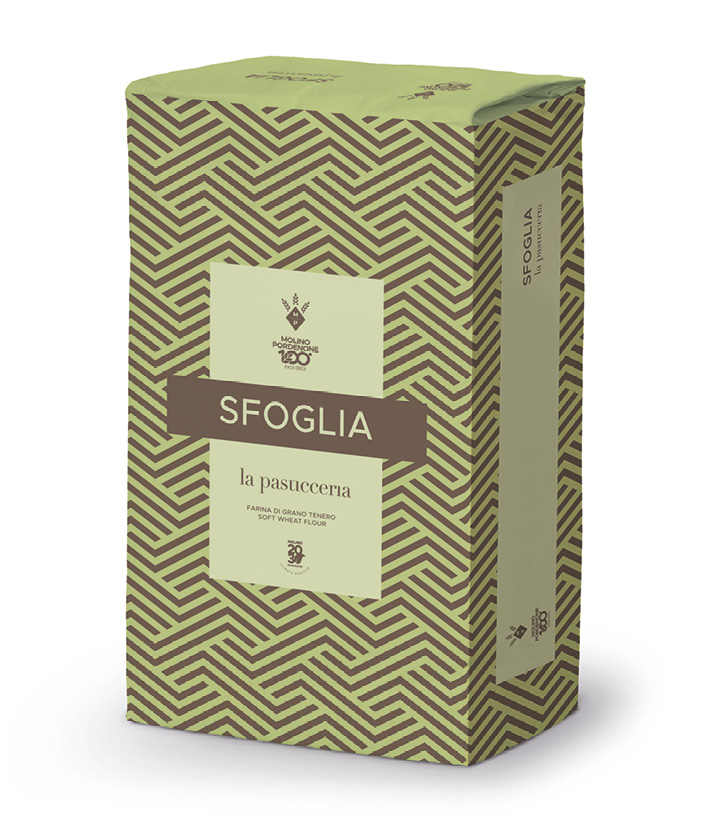 Write to us to find out more about our Sfoglia Flour!
From one professional to another, Molino Pordenone is a reliable partner for patisserie flour, a technical ingredient for a product that requires precision. The dialogue with our customers allows us to propose increasingly innovative flours in line with market demands.
The value of a clean label.
All our products are clean-labelled and GMO-free. We strongly believe in the value of quality everyday nutrition: a more natural diet is also a healthier one. Performance, quality, workability and taste do not need emulsifiers or additives thanks to our constant research and development work.