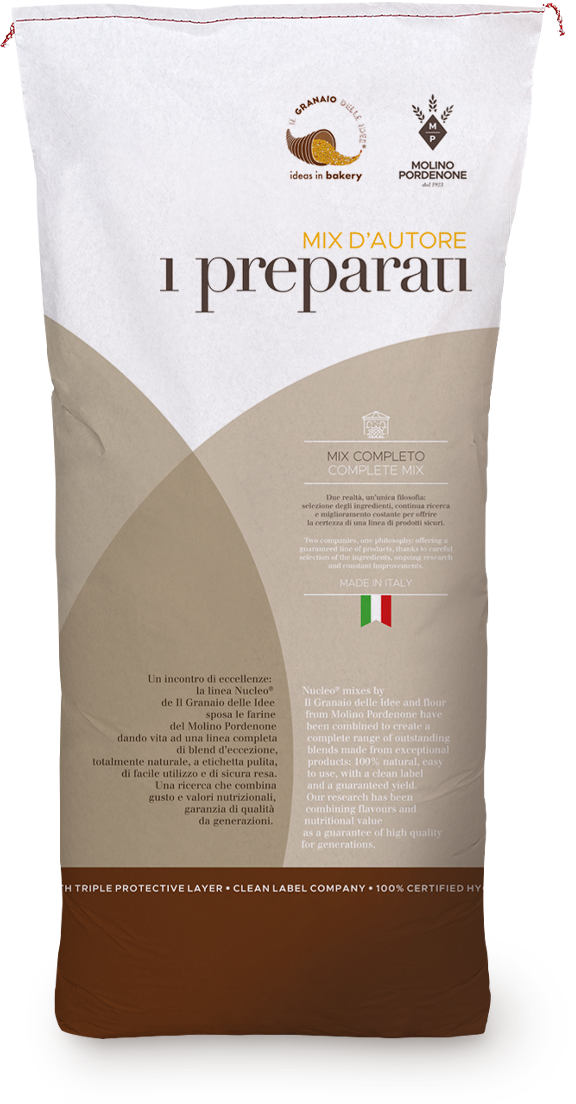 A guarantee of unwavering quality.
Developed to meet the request for special products coming from the most demanding professionals, Maker's Mixes have been developed to supply artisans with a range of complete formulations that are easy to work with and guarantee a consistent result.
The special breads made with Maker's Mix enhance and expand the range at the point of sale, offering the end customer unique shapes, aromas and flavours.