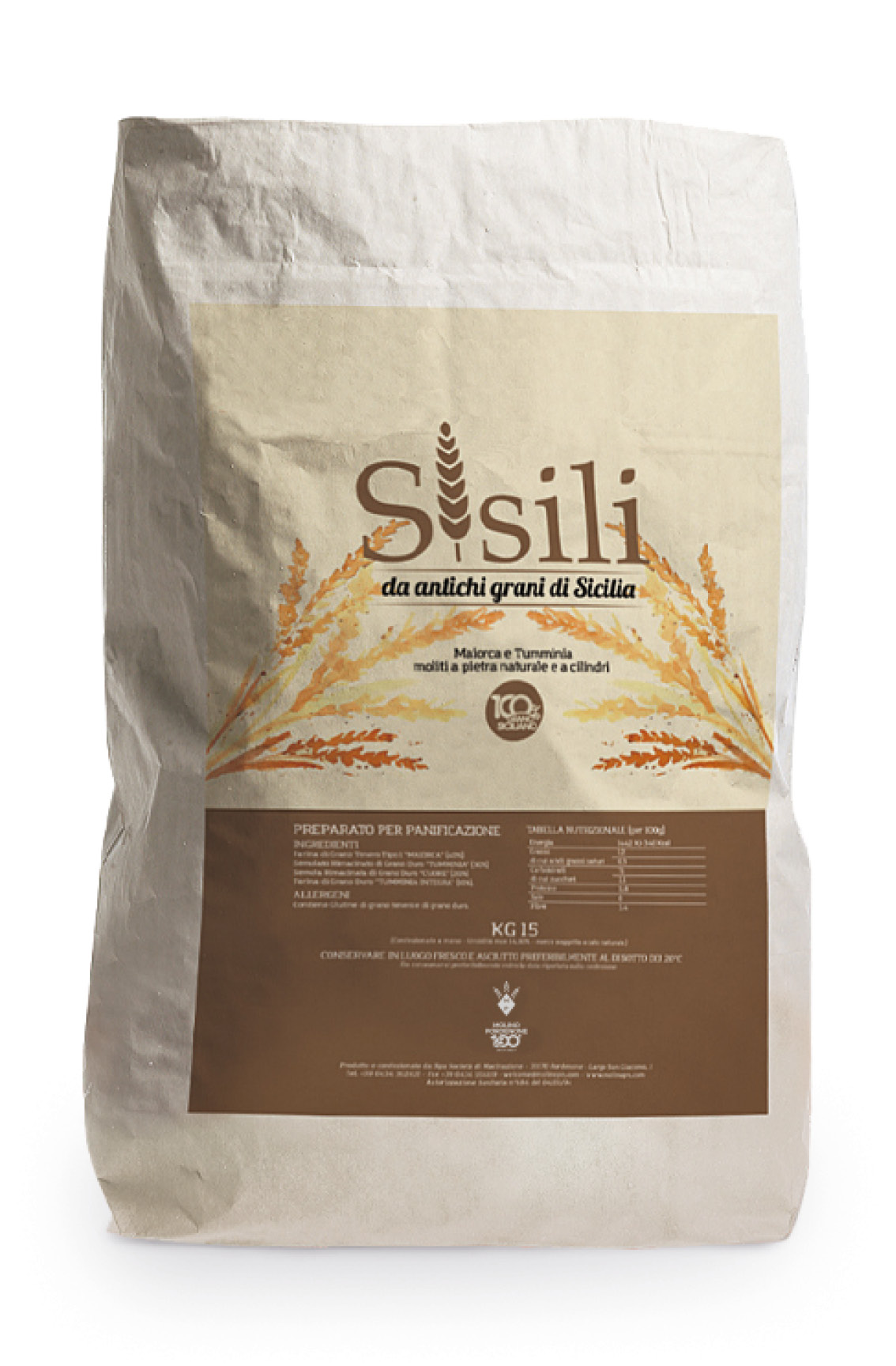 Sicily's unique Mediterranean climate and the organoleptic properties of these varieties of natural stone- and cylinder-milled grains give this flour unparalleled flavour and aroma, which are maintained right up to the moment the finished product is served. The bread will have a thick crust and a more compact crumb, plus a toasted aroma with notes of almond and malt.
DESCRIPTION
Bread-making mix. Blend of Sicilian soft and durum wheat flours cylinder- and natural stone-milled.
USE
The mix can be used for making bread, pastries or pizzas. We recommend using natural yeast, and the dough should be shaped into medium/large sized pieces.
Selecting the ingredients
Product safety begins with controlling the raw material. Molino di Pordenone carefully checks the incoming load of grain: each truck must wait for the results of rheological and microbiological tests before unloading to ensure the goods meet European Community standards. Once unloaded, each grain passes through an optical sorter, which discards any grain found to be non-conforming or potentially harmful to the consumer's health